JOESCO military defense barrier units feature a patented design and are available in over 10 sizes to address a diverse range of protective and structural requirements for both military and civilian applications.
The military defense barrier units are constructed using low-carbon steel wire welded panels, with an opening size of 76.2mm x 76.2mm (or 3″ x 3″). QS1-9 are composed of 8 gauge 4mm steel wire and 10 gauge 3mm spring, while QS7, QS10, QS12, and QS1.9 use 6 gauge 5mm steel wire and 8 gauge spring. There are two types of surface treatment for the low-carbon steel wire: galvanic coating (95% zinc and 5% aluminum) with a minimum average weight of 145g/m2 and hot galvanized with a weight of either 120g/m2 or 250g/m2.
The barrier also features a 2mm heavy-duty non-woven polypropylene geotextile impregnated with UV inhibitors, which can be customized to beige, olive green, white, or gray. JOESCO has recently added two types: fixed and detachable type, due to continuous technological innovation.
Our design solutions for customers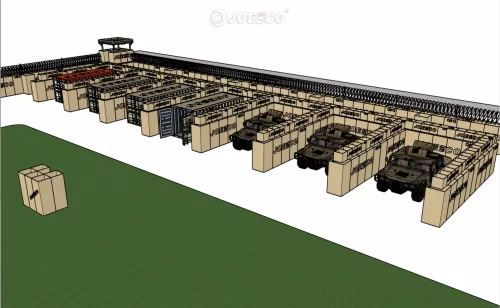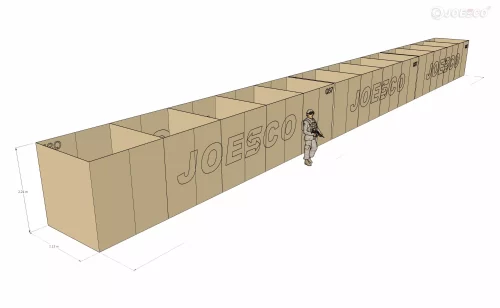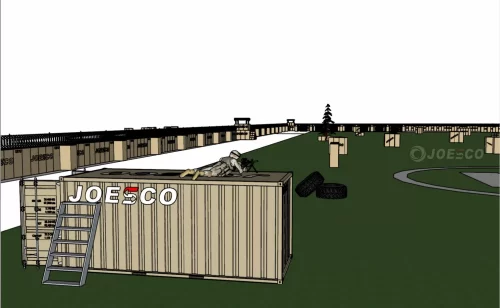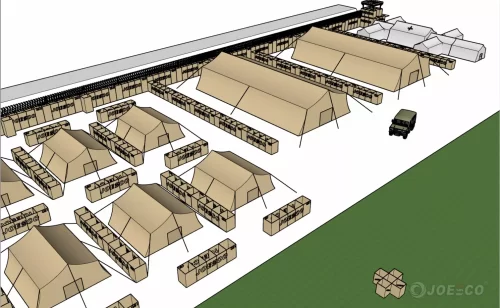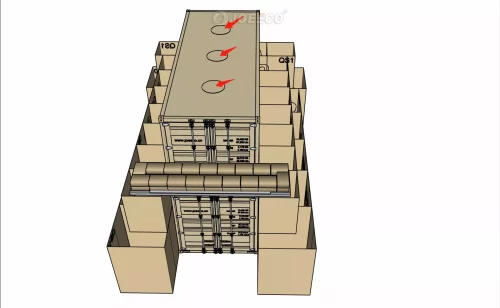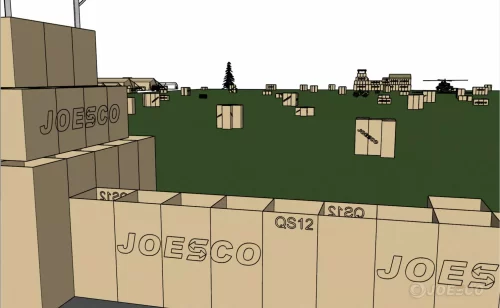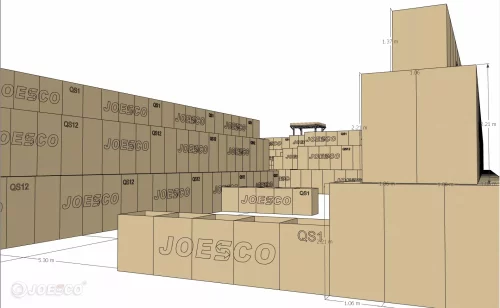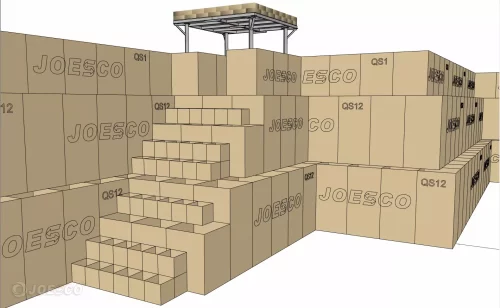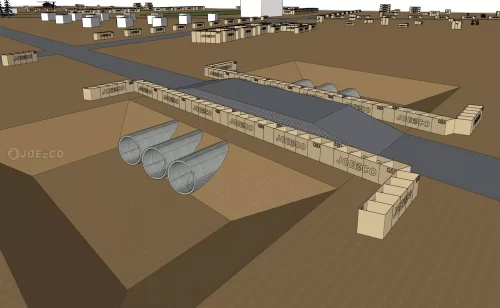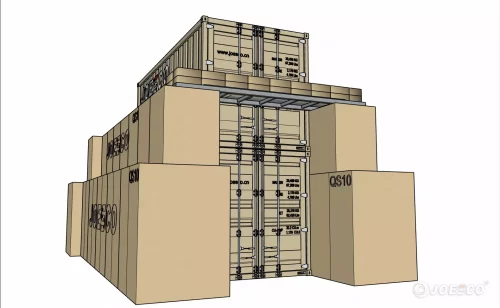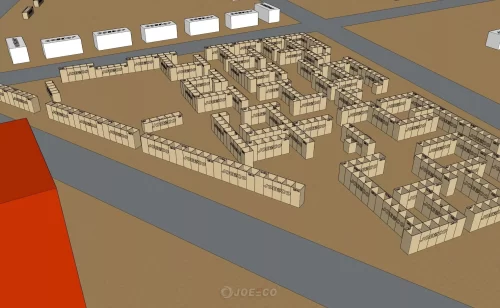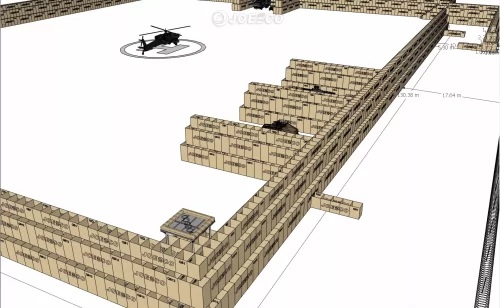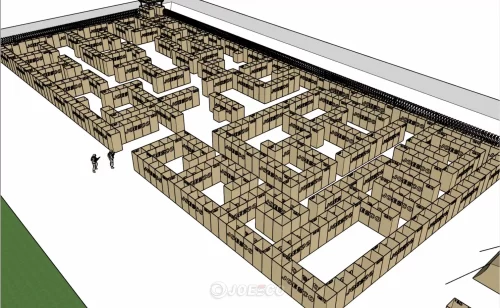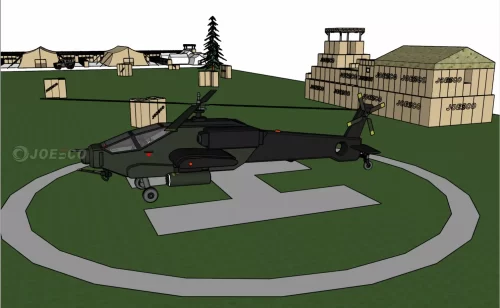 Razor Barbed Wire, also known as Razor Wire Roll, is a combination of punching press steel plate (cutting board) and wire (core), which has both practical and aesthetic benefits. The material of the cutting board can be galvanized sheet or stainless steel plate, while the core material can be galvanized wire or stainless steel wire.
The wire can come in different shapes, such as lines, organ type, cross type, or flat type. The razor wire has an outer diameter of 450mm-1000mm, a length of 5m-20m, and a wire diameter of 2.5mm. Various blade shapes are available as per the specification list.
It is widely used to ensure security in military areas, industrial and mining enterprises, garden apartments, border posts, prisons, government offices, banks, residential areas, villas, walls, doors and windows, highways, railways, and border fence lines.