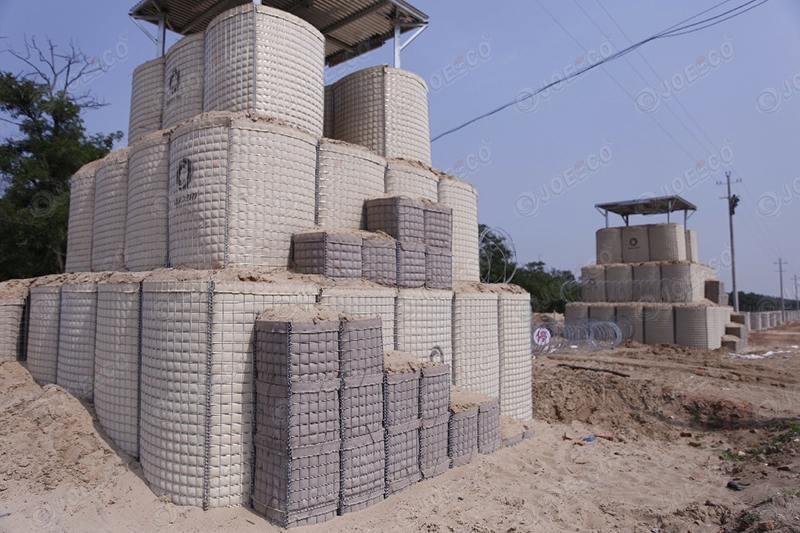 A military defense barrier, also known as a defensive barrier, military bastion or blast wall, is a modern metal net used for...
A unique, patented design for rapid & easy construction
A wall constructed from JOESCO Barrier QS1 units can be erected and filled by 2 men with a front-end loader in less than 18 minutes. An equivalent wall of 1500 sandbags would take 10 men around 7 hours to build. Efficiency improve 116 times.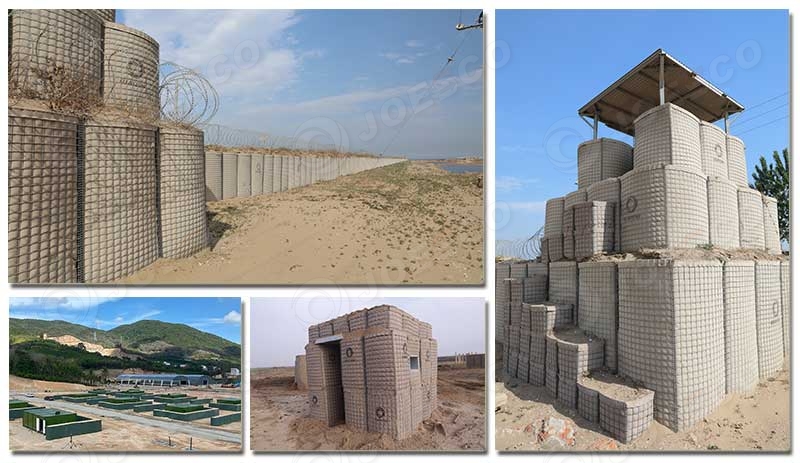 A flexible system, limitless structural possibilities
Manufactured in more than 10 different sizes, each JOESCO Barriers unit is designed to adapt to every conceivable fortification requirement and to any military circumstance.
On their own or combined with other structures or materials, JOESCO Barriers units can be configured into a wide range of installations. From a simple single-level vehicle barrier or a more than 10km perimeter wall to an entire ammunition compound or a bunker complex, JOESCO Barrier units enable the construction of rapid and efficient engineered fortification with dependable protection characteristics.
High tensile and anti-impact capability
JOESCO barrier is composed of a high-strength metal mesh frame and geotextile to build the main structure. The interior is filled with soil, sand, gravel, gravel, and other materials, which can block the attack of guns and effectively resist the impact of vehicles and explosives.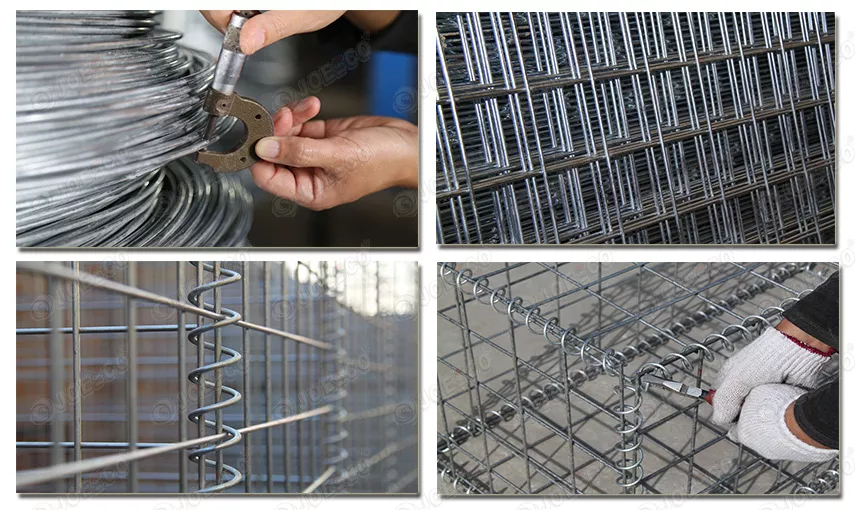 JOESCO barrier is welded with high-quality low-carbon steel wire, 5% aluminum is added to the traditional zinc coating, and the continuous hot plating process is used to make the steel wire more corrosion resistant. 
The geotextile developed by us has high separation, filtration, reinforcement, protection, and drainage capacity, and has strong resistance and permeability. In addition to its high resistance to perforation, it can also resist ultraviolet rays, so that the entire system has high durability over time.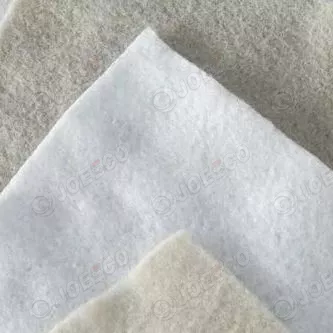 The foldable packaging is convenient for transportation, highly mobile, easy to disassemble,  and easy to recycle.
JOESCO barrier test videos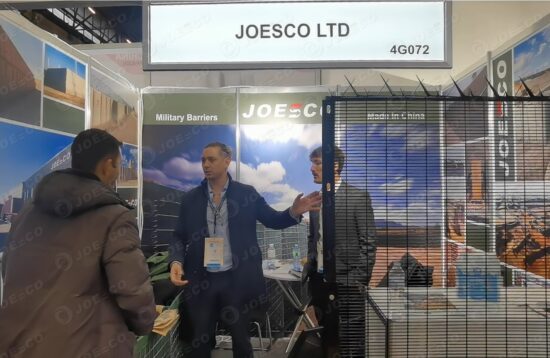 Summary From November 14th to 17th, 2023, Milipol Paris 2023, the French Homeland Security and Police Equipment Exhibition, took place in Paris,...